Family Tradition since 1940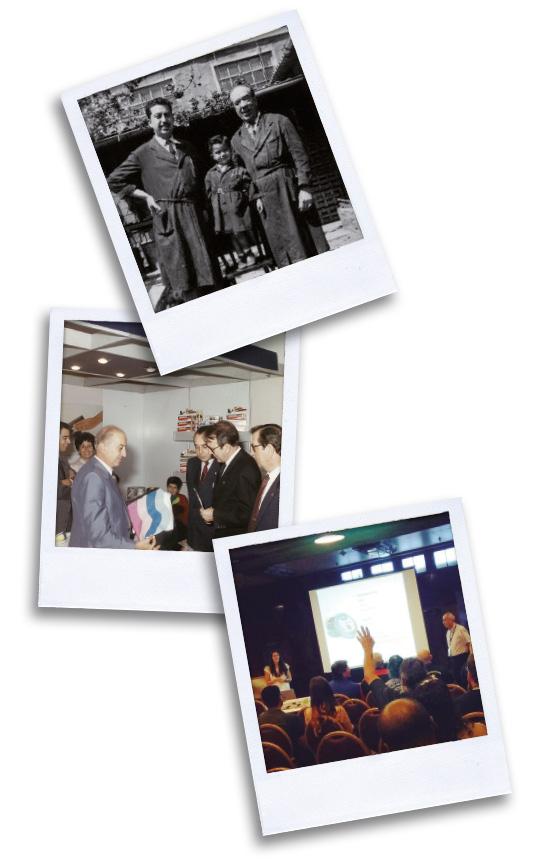 1940
Joaquim Tarragó Bescós, technical expert in textile dyes, established his own family business of dyes for domestic use, legally registered under his own name. Commercially it became known as Productos Tintolina Tarragó.

1962
Joaquim Tarragó Gràcia, took over the family business, mainly focusing on the manufacture and sale of dyes for footwear, having developed a water-based range, which was a real innovation in the industry.

1984
Joaquim Tarragó Llobet, takes the management of the business. At this third stage, the company develops one of the most extensive shoe care range in the industry, which leads the expansion of the company internationally, reaching a presence in more than 50 countries.

2009
This year, Joaquim Tarragó Llobet restructures the family business through the new company, TRG Bestnets, and under the TRG brand. Subsequently, the members of the fourth generation of the Tarragó family join the management of the Company, giving this family tradition a new kick up to the next level, with a bright future ahead.

Currently at TRG BESTNETS we are strongly committed to the values of our family tradition, with respect for this legacy, and working hard to innovate and develop a range of products of the highest quality, for the care of footwear and accessories. This allows us to keep being present in more than 50 countries all over the world.